Date and Time
Thursday Oct 26, 2023
7:00 AM - 9:00 AM EDT
Thursday, October 26, 2023 7am to 9am
Location
Green Grove Gardens, 1032 Buchanan Trail East, Greencastle, PA
Fees/Admission
$30 for Chamber Members
$35 for Non-Members
Description

***Received Notification on 10/20/23 that Senator Mastriano sends his regrets - but will not be able to attend this event.***
CLICK HERE FOR SPONSORSHIP OPPORTUNITIES

THANK YOU TO OUR SPONSORS
Grand Sponsor:




Premier Sponsor: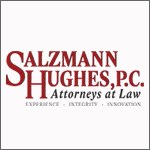 Media Sponsor:




Table Sponsor:
Adams Electric Cooperative
Cool Hollow Financial
F&M Trust
HRG
Herbrucks Blue Springs
RKL LLP
SEK CPAs and Advisors
Visiting Angels


Patron Sponsor:
Boyer & Ritter LLC
Ghost Writer LLC
Industrial Pallet Corp
Manpower - Central PA
Providence Place Senior Living
The Salvation Army
Setas Mushrooms
SmartRide LLC
SunnyHill Properties, Inc.
The Tide
Triad Engineering, Inc.